The excitement of new experiences, cultures and foods has always been a passion of mine and I try to instill that in my children. Since our family lives on opposite ends of the country my kids have been traveling since they were babies. Now they are getting a bit older we love taking family vacations. Whether it's to a beach in Maine, down south, or a short trip to Toronto to see family it's always an adventure when you vacation with an ADHD child.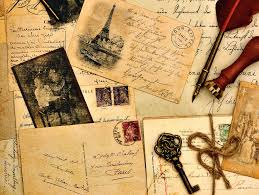 I wrote about traveling with an ADHD kid in an earlier post, but what do you do once you reach your destination? When you have a child with ADHD, impulsivity and hyperactivity can interfere with your plans of chillin' on a beach reading a book. Here are some lessons we learned on the road to family vacations.
Plan, Plan & Plan Some More
Any mom is always thinking 3 steps ahead on vacation. When you are the mom of an ADHD kid you try to plan 5 or 10 steps ahead. I constantly think about how he slept the night before? How active he has been? Is his medication the right dose for what he is doing that day and when it will wear off? When going out, I think of what will overstimulate him, who will sit him by, which parent will be close to keep an eye on him. And I also try to think of what will be best for him. What activities he will like to do and his attention can handle, which is not always easy when traveling with a large group.
Even before we go on vacation I try to get my kids involved in the planning of the trip. When we went to Newfoundland my son go to google things to do and pick an activity (looking for rocks on the beach) that was his favorite thing to do the whole trip! He got to research, discover things about the culture and have his voice heard. Feeling like he has some control over the schedule has helped with being thrown off of his routine.
Be Realistic
The last thing you want to do is set up an idea of what your 'perfect' vacation will be like.  If you haven't already, you need to adopt an attitude that every day will be amazing, no matter what happens. My son seems to respond best on vacations where there is open spaces like the beach or cottages. Anywhere that he can freely run or be loud without others being bothered is what he likes best.
For ADHD the lack of routine, new experiences and stimuli can sometimes be overwhelming and result in behavior problems. I always try to keep some part of our home routine going while on vacation even if it's modified. Part of that routine is consequences to support his cognitive behavior awareness (making him aware of his behavior and seeing the bigger picture to enable him to take a step back and self-calm). It's not fun when Mommy has to go sit in the room with him during a fun activity, but sometimes it's necessary.
Down time
Plan on down time and activities they can do in a quiet atmosphere. When my kids were smaller I would take them to our room in the afternoon for a nap or to watch TV, so they had some time out of the sun and away from the people. Now they are older I plan quiet time before supper so they can wind down with legos, books, card games or figurines (trashies and shopkins rule our house). This quiet time lets them re-charge and relax. It also helps mommy to recharge too.
Daily updates
Every morning on vacation we talk about what will happen that day. We make a list or schedule and when we can we try to do the entire length of the trip. The kids get to give input on what they want to do or pick a meal and they love feeling like they are controlling the trip. This is also a great time to go over any rules and behaviors expected for the day, and also allows you to find 'nothing-to-do' time on the schedule too.
Sleep
Vacations are full of jam-packed days and late nights. This is not the best for ADHD. Although sometimes it's fun to stay up late, remember ADHD kids still need the same amount of sleep to function and behave. You as the parent also need your sleep so that you can handle and guide your child through each day.
Remember, vacation is a time to relax and have fun for the parents too. Try to find time when your partner is responsible and you can have a break. Your kids are only this age once you don't want ADHD to ruin any day you have with them.
I hope this article helps. I have been there and can honestly say that I not only survived, I love traveling with my kids. To see the joy and excitement every time we go somewhere new and have new experiences, makes it all worthwhile.
Deep breaths. You can do this! Create togetherness and memories they will have with them always.