I recently got to write a guest blog post for Connie of Modern Mama about ways working moms can volunteer at their child's school.
Below is a recap of the story. Find out all the ways you can make time to volunteer by reading the full story here.

Follow Modern Mama for all the latest Mom news on their website, Facebook, Instagram and Twitter.
6 Tips To Help Moms Find Time For School Volunteering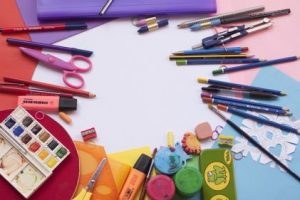 Moms struggle with finding time to do the things they need to everyday. There never seems to be time for themselves let alone free time to go 'hang out' at their kids school. One thing moms need to realize that 'hanging out' at school matters. Not only does it show your child a positive example of giving back, but your presence will have a positive effect on your child for years.
No matter how busy your day is, there are ways you can make time that fits within your busy schedule.
Join Your Schools Parent Committee

Spend Time in Your Child's Classroom

Reach Out to Your Child's Teacher

Volunteer for a Day

Special Events

Offer Your Skills as a One-Time Volunteer
Here are some ways that you can use your skills or hobbies to help your child's school.
Help plant a class or school garden.
Use your photo skills.
Volunteer in a school or classroom computer lab.
Supervise or judge experiments at a science fair.
Help with visual arts, crafts, and design projects.
Remember, the time you spend at your child's school counts and creates lasting memories for your child AND YOU!
Check out the full story at Modern Mama to find out how you can fit volunteering into your busy schedule.