TV has changed since I was growing up… Does that make me sound as old as I think it does?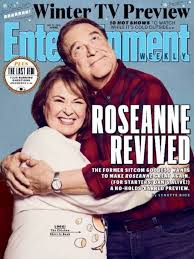 Last week I was watching a show with my kids (10 & 8 years old), that I watch all the time and never realized it was inappropriate. Ten Minutes into the show I had to stop it, because my kids were about to ask a lot of questions I was not ready to answer. This got me to thinking about how growing up we had Sunday night Disney movie night. We would all sit on the couch with popcorn and watch a movie as a family. Today with PVR, Netflix and YouTube there is no need to watch a show live one night a week… but is that a good thing?
I am ready to return to the ways of my childhood and the return of Roseanne is giving us the opportunity to have a family TV night! To be honest we will likely PVR and watch it another night, but you get the point.
Bring on the Conner's one-liners as they deal with everyday life problems while dealing with work and family.
Diehard fans, be prepared. it won't pick up exactly where it left off. For example, the patriarchal Dan returns, despite him dying in the series finale. And if you notice both Becky's are in the revival, your not seeing double. Sarah Chalke, a.k.a. 2nd Becky, because she replaced original Becky, Lecy Goranson returns as a yuppie woman who hires original Becky to be her surrogate.
The return premiers March 27th 8 p.m. ET and picks up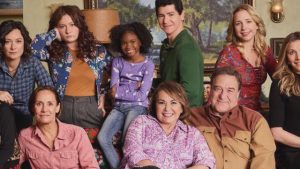 two decades after the show left off with real life still taking over the Conner household. Darlene (Sara Gilbert) has lost her job and is living at home with her two kids. D.J. (Michael Fishman) is back from over seas, and Aunt Jackie (Laurie Metcalf) is still trying to figure out what she wants to be when she grows up … her latest career is a life coach.
Keeping on mark for modern issues the grandparents (Roseanne Barr and John Goodman ) struggle to understand Mark's 9-year-old son preference to wear skirts and dresses and there are more than a few Trump references.
Check out the TV Guide Roseanne Trailer: