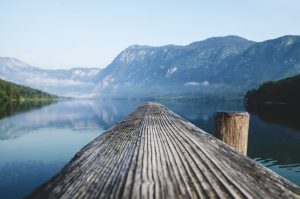 Looking for some fun and adventure in 2018? Or did you love your free 2017 pass and want to keep the fun going? Your in luck! The Parks Canada Discovery Pass is the perfect solution. It provides admission for the entire year to ALL Parks Canada places. Right now you have the chance to win yours for free!
You have a bi-weekly chance to win a pass and more here: http://ow.ly/ZkHO30imk9v
Don't worry if you don't win, they are still giving kids passes (17 & under) for free all year!
What does the pass get you?
Unlimited admission for a full year at over 80 Parks Canada places that typically charge a daily entrance fee
Faster entry and greater convenience
Big savings (can pay for itself in as little as seven days)
Valid for 12 full months from date of purchase
Plus, your fees help maintain and protect Canada's national historic sites, national marine conservation areas and national parks!
Admission to all national parks, national historic sites and national marine conservation areas operated by Parks Canada.
This Parks Canada pass only applies to places managed by Parks Canada. It does not apply to provincial parks, territorial parks, municipal and private parks, nor to the many historic sites not managed by Parks Canada.
Please refer to the full list of Parks Canada places before you plan your visit to take advantage of the Discovery Pass.
Regular fees still apply for other experiences and services, such as:
Camping and other accommodations;
Canadian Rockies Hot Springs;
Northern Park Backcountry Camping and Excursion Permit;
Reservation Fees;
Guided tours and hikes and programs not usually included with admission;
Some special event fees;
Firewood;
Backcountry overnight use.
Note: This is not an exhaustive list. Please verify with the location you will be visiting for more details or contact Parks Canada's National Information Service at 1-888-773-8888 or information@pc.gc.ca.