Paige McEachren grew up in a VERY small town in Newfoundland. After University she came to the big city of Montreal to work and soon realized her love for life. Culture, entertainment, sporting events, travel, experiencing different foods, meeting new people, she loved it all and wanted to experience everything. She experienced life to the fullest while she worked as a Corporate Communications Manager and traveled the world, fell in love and married the man she never knew she was looking for.
Thinking life would settle down they welcomed baby 1 & 2 (2 years apart, not twins!!), but the exact opposite happened. Life got crazy! Work, family, friends, travel, volunteering, being healthy … she struggled to find time for all the pieces of pie that needed her. Sometimes work took a bigger piece and the husband and kids pieces were smaller and sometimes being a mom took the entire pie leaving no 'me-time' piece.  It was a constant balancing act and continues to be as life keeps throwing new challenges at her.
This blog is to share the things that she cares about and has learned along the way (and is still learning), raising kids with ADHD, trying to keep experiencing life and not lose yourself, aging not so gracefully, living a downhome life, giving back, trying to be healthy when you love chips and wine, and much more.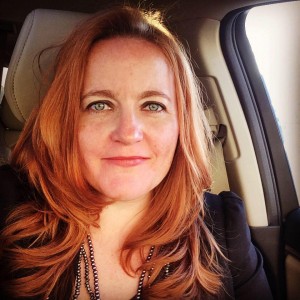 About Paige McEachren
Paige McEachren worked for 20 years in corporate communications for world-leading technology, health care and pharmaceutical companies. In 2015, she decided to leave the professional workplace and stay at home to help her two kids navigate life with ADHD and dyslexia.. When not taking care of her kids (3 including her husband), she loves to plan family vacations, struggles with the love of baking and wanting to be healthy, challenges herself to try new things and if lucky, finds a bit of quiet time.